Some of you may remember Ron Waters who was a prolific poster on here for many years.
I see Ron occasionally around Maghull and he looks well.
This week he had a letter published in the Maghull Champion about his memories of Derby Park, Bootle.
If you read this Ron as I think you still look in now and again, well done you it's a great letter with vivid memories.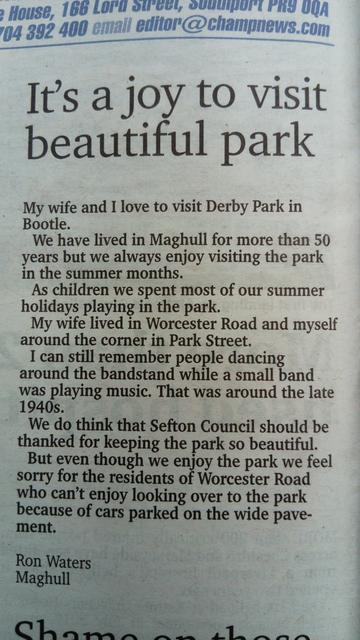 Keith