At the Paris Peace Conference at Versailles in Jan 1919 Lawrence was Advisor to Prince Feisal trying to get him a Country after he had fought on the Allies Side with the promise of Independence from Ottoman Rule.
It was here Augustus John met Lawrence and sketched and painted him.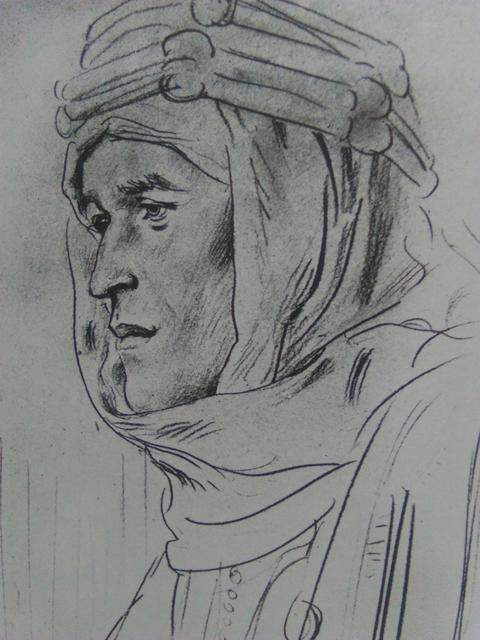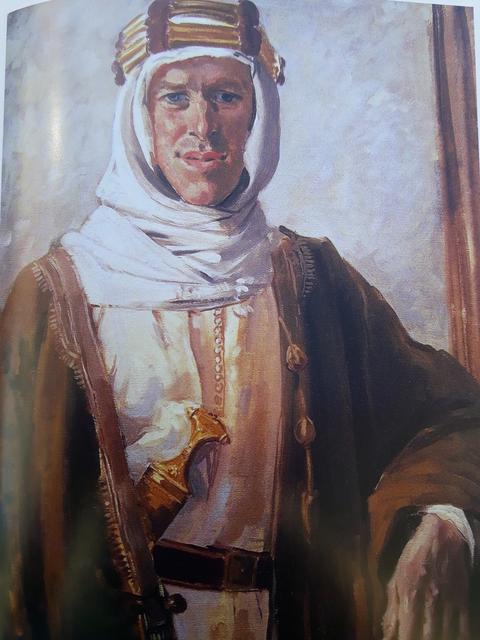 Had he taken the Turkish side in 1916 and called a Jehad along with his King Hussein of Mecca , then all our Muslim Troops in the Middle East and India would have risen up against Imperial Rule, we may well have lost the Suez Canal and our route to India and the Oil fields of the Gulf.
This would have impacted on our supply of Oil for the War Industry not to mention its impact on the Royal Navy that had converted from Coal to Oil in 1908 we could well have lost the War.
At the Peace Talks Lawrence made Feisal recite the Koran out loud and Lawrence pretending to translate, would in English or French make his own demands on behalf of the Arabs.
He refused to wear his Medal Ribbons on his Uniform as you will see from the picture on the steps at Versailles with Feisal.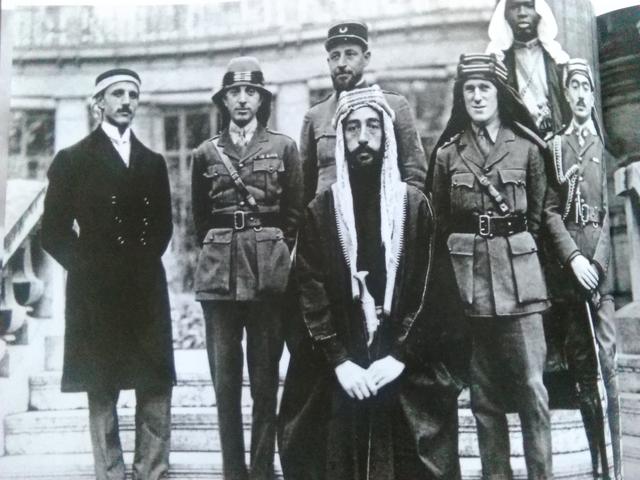 They settled for putting Feisal on the Throne of Syria but it was not to last after 1920
Ibn Saud came out the eastern desert near the Gulf where he had been hiding quietly throughout the War,
he Ousted Feisals Father King Hussein out of Mecca and created his own very religious country.Saudi Arabia.
In April 1919 his Father died of the Deadly Spanish Flu raging the world.
In May 1919 Lawrence decided to Hitch a flight from Paris to Cairo so he could pick up papers he had left there, so he could write a book of his war memories.
The Handley Page crashed on landing at Rome Airport killing the Pilot and Co pilot.
Lawrence survived with a broken arm and spent a while there in Hospital before continuing.
He returned to Oxford took up a Fellowship at All Souls College, where he first met Robert Graves who was to become a great friend.
Lawrence commenced writing the draft of
"Seven Pillars of Wisdom" which he lost at Reading Railway Station while changing Trains, and had to start again in Nov.1919
In Dec 1919 he visited American journalist's Slide Show on him and Allenby on the Philharmonic Hall, London.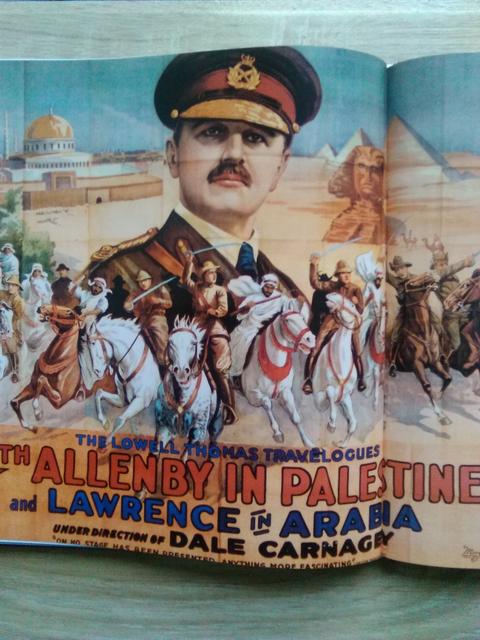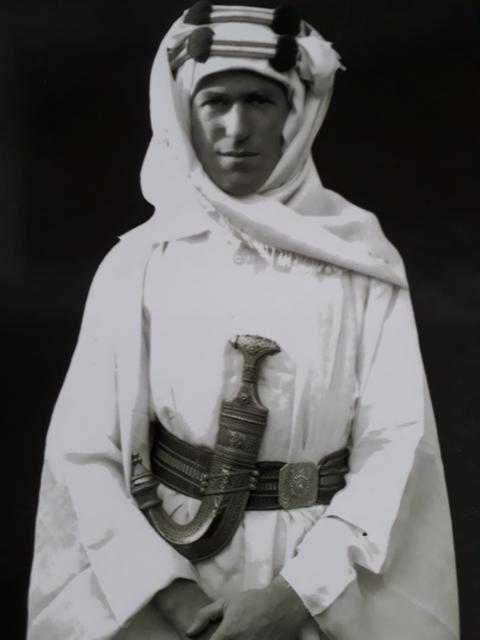 This Slide show travelled the world for years to sell out crowds. It opened the floodgates for the public's desire for news on him. He had proposals of marriage and men impersonate him.
The best selling romantic novel in 1919 1920 & 1921 "The Sheik" by Edith Maud Hull
Daughter of Liverpool Ship Owner James Henderson
along with Hollywood Silent Movie of her book in 1921with Rudolph Valentino
increased the fever of the public for any news on Lawrence.
https://goo.gl/images/fLjkQe