Final clearance of stuff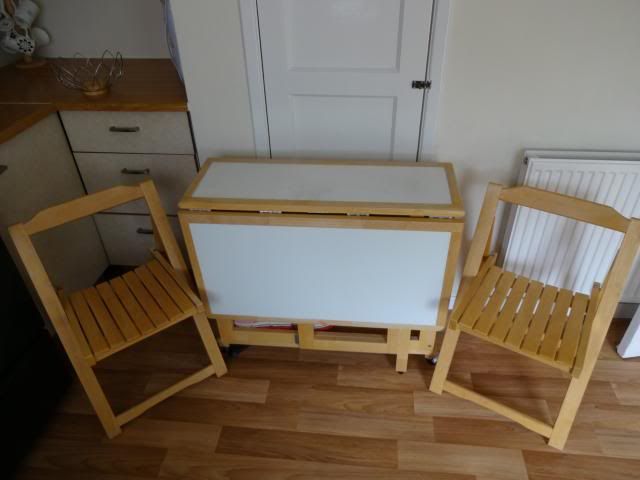 Table with 2 fold down leaves with a drawer either end on castors and 4 folding chairs.
Dont have measurements but roughly 40" wide and when opened up about 70" long. £10.00 which will be going to charity.
Must be picked up this Saturday morning between 10 & 11 am if not its going to the tip.
Keith PM me