The things you do while waiting to go down to Theatre.
Cousin found on Ancestry via DNA match just sent this Photo from Spain of my Dads place of Work
Trinidad & Limmer Asphalters of Hawthorn Rd depot left of the Melrose Inn by the Tannery.
Anyone know if its the men on the Barber Green machine in Bootle or Not ? m
https://postimg.cc/pp3SGVny/f479533d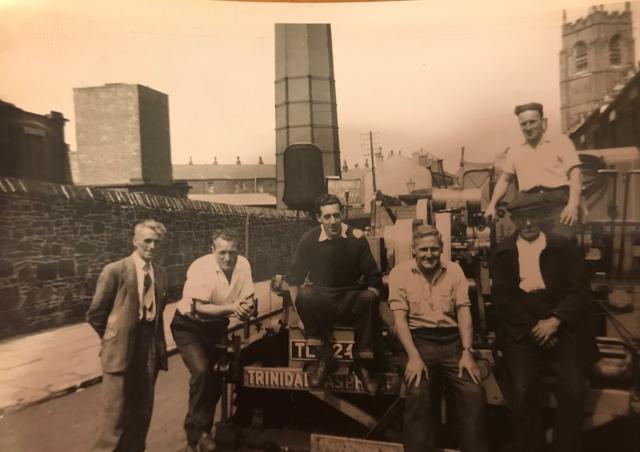 Oooops forgot to Paste photo
Now back in room after Hip Op and Recovery 6 pm till 9.15
Back on Forum straight away how sad is that.