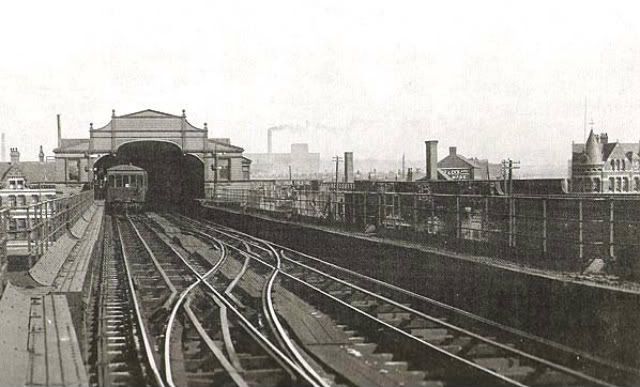 Above is a pic of Seaforth Sands station (unsure of date but almost certainly pre WW2 I would think), notice that standing like bookends are The Caradoc pub to the left & The Gateway Hotel (formerly The St Winifred's pub) to the right.
Now check out the same 'Bookends' taken in September 2011.

Has anyone ever noticed the ornate brickwork interwoven on the wall between the 'Bookends'....??......it shows the Overhead railway.
I often wonder if the people in those houses realise that trains used to thunder through the space that is now their loft.......!!!!!!!
I'm the nerd in the high viz vest doing a poor impersonation of 'Casey Jones' !!$$??.
Amazingly there was neither a Robin Reliant nor 'White Van man' on duty that day.
P