hi all, i came across this,, ps my dad is jimmy oconnell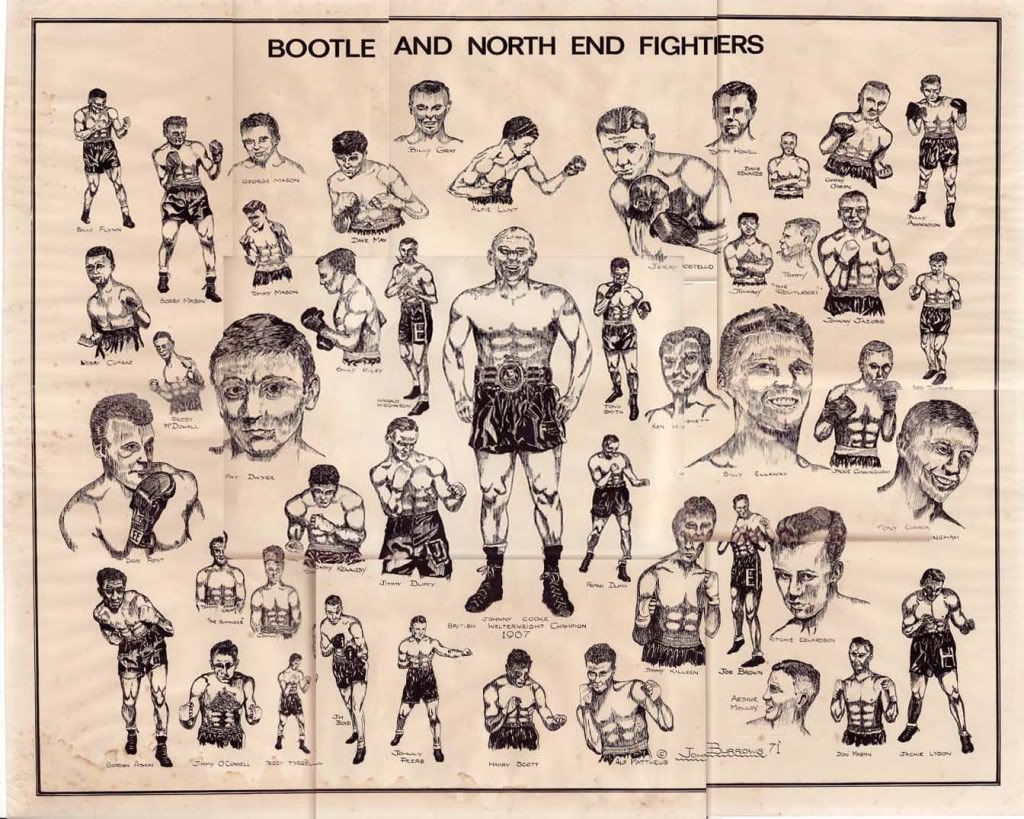 Billy Flynn, bobby Mason, George Mason, Dave May, Billy Gray, Alfie Lunt, Jerry Costello, Tommy Howell, Dave Edwards, Gerry Obrien, Billy Anderson.
Tommy Mason Johnny and Tommy Routledge, Johnny Jacobs, Ned Thomas.
Nobby Clarke, Paddy McDowall, Pat Dwyer, Billy Riley, Harold Higinson, Johnny Cooke British Welterweight Champion 1967 centre, Tony Smith, Ken Hignett, Billy Ellaway, Jackie Cunningham Tony Cunningham.
Dave Rent, Tommy and John Summers, Tommy Kennedy, Jimmy Duffy, Frank Duffy, Jimmy Kileen, Joe Brown, Richie Edwardson,
Gordon Ashun, Jimmy O`Connell, Teddy Tyrrell, Jim Boyd, Johnny Peers, Harry Scott, Alfie Matthews, Arthur Molloy, Don Martin, Jackie Lyndon.
Drawn by John Burrows 1971